The cut-down trees of the orchard of the village of Mayar north of Ramallah
When we act from fear, it can often be the quickest route to bringing that which we fear into being. Dvar Torah to parashat "Noach".
Critical situation in the olive harvest:  Journey of Rabbi Arik Ascherman among the destroyed orchards of the village of Mayar, the false slander of the settlers, an alternative history of the relationship of the army to its role in protecting the Palestinian olive harvest.
Next Week
Sunday, 21.10.2012, 15:00 – demonstration for the rights of the Negev Arabs, Lehavim Junction.
Rights in the Occupied Territories
Following the serious damage to the Palestinian olive harvest, we – as part of the human rights' organizations – approached the Minister of Defense with an urgent request to set up effective protection for the Palestinians and their property.
On Monday (15.10), settler circles spread claims that Palestinians had staged the destruction of olive trees next to Eilon Moreh, attaching a film "Proof" to substantiate their claim of staging.  These are weighty accusations, but with little proof.
Social Justice
Watch: A must-see report by Nisim Mosak on Channel 1 about the activities of the "Ma'abara" in Jerusalem.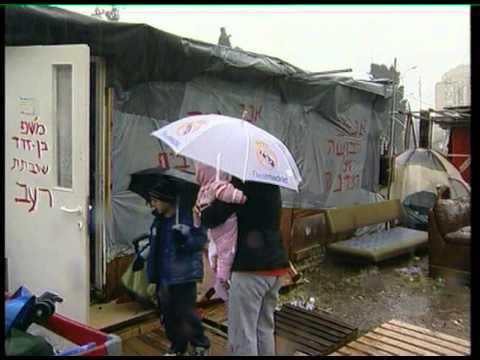 The Media
Our press release concerning the disruption of the olive harvest appeared on the Walla website. Watch: The report of Tayosh activists who accompanied us to the olive harvest
Shabbat Shalom
If you found this story important/shocking/touching, and you want to help us to change the situation, please donate here and strengthen the Jewish voices that see in every human being the image of God.