Rachel Levi.
Opening Word
On Sunday I was at a meeting in Yavneh at the home of Rachel Levi.  Rachel lives in an Amidar (semi-public housing) apartment and has an eviction notice for Wednesday the 22nd.  If it is not rescinded, I and I hope many of you will join her friends and fellow Amidar tenants on the 22nd.
What was amazing on Sunday was that I don't recall when I last encountered such an energized, articulate and politically aware mixture of activists, local residents, and public housing tenants from other communities coming to express solidarity.  If I were a politician, I would take notice.  These are voters who are quite knowledgeable about the positions different politicians and parties take on the issues that affect their lives.  (There was a very interesting discussion about whether or not to vote, but more sophisticated than simply "There is no point in voting." )  These public housing tenants came from a surprisingly wide spectrum of political views, but few of them were going to let empty slogans on the Israeli-Palestinian conflict by either the left or the right blind them as to their own needs and interests.  Any politician or party that wants their vote will have to prove themselves.  I don't think that this is just Yavneh.  We have seen the solidarity that the Israeli Wisconsin Plan created between Jewish women in Hadera and Arab women from Wadi Ara.  These women probably would not have spoken to each other a few years ago.  A common source of oppression bonded them together.  We have seen Amidar residents in Beit Shean showing solidarity not only with other public housing tenants, but with Palestinians in Sheikh Jarakh and Bedouin in El-Arakib.  Something is happening.
In a recent meeting of Israeli and Palestinian human rights organizations working in the Occupied Territories, we heard that "young people have a mind of their own," not paying attention to past limitations and making often spontaneous decisions not in accordance with the "official organizers" of a demonstration.  It is already "old news" the growing level of solidarity between Israeli and Palestinian activists.
None of these events are guaranteed harbingers of an Israeli and/or a Palestinian spring.  There has probably never been an older generation that hasn't expressed concern about the impertinence of the younger generation.  The have been countless nascent movements that have been co-opted, fizzled, not lived up to expectations, or turned in disappointing or even problematic directions.  However, something IS happening.
The common denominator is something that can be learned from this weeks's Torah portion.  Many of you know that I very much like the midrashic take on Numbers 13:33, We looked like grasshoppers to yourselves, and so we must have looked to them."  The midrash amplifies this, You looked like grasshoppers in their eyes because you saw yourselves as grasshoppers.  The common denominator if the phenomenon I have outlined is "We don't see ourselves as grasshoppers."  That is an essential component to any movement for change.
We also see Moshe at a moment in which we both see his leadership slipping and we see his greatest leadership qualities come out.  After the challenge to his leadership, Moses could have been sorely tempted to accept God's suggestion to destroy the people and begin anew with him.  Moses convinces God to do otherwise.  In order to achieve our goal of an Israeli society which truly honors the Image of God in every human being, we need solidarity between groups and between generations, not competition.  Speaking as somebody who must confront the fact that he is no longer a part of the "young up and coming leadership," but part of the "veterans of the struggle," I take seriously my obligation and  that of RHR work in solidarity, genuine partnership with mutual respect  with nascent movements, between generations and, to the extent possible, with those whose approach differs from ours.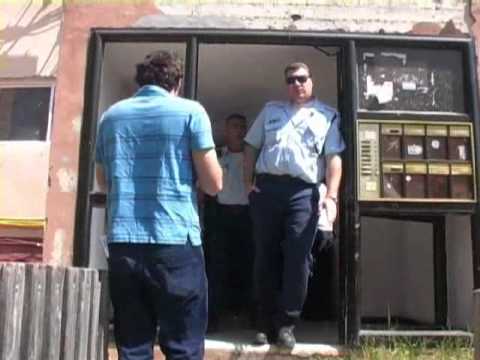 Shabbat Shalom