This week I have many more questions than answers.
Parashat BeKhukotai closes out the book of Leviticus.  It contains a list of the good things that will befall us if we obey God's commandments, and the punishments that will come about if we are not faithful.  The portion continues with rules for various vows and regulations for consecrating a house to God.  There are a number of disturbing and difficult questions that arise from this portion:
1. Not only are we punished by being chased and put to the sword if we disobey God, but one of the "rewards" for obeying God's commandments, is that we shall chase our enemies and kill them.   Ironically, this comes just after the uplifting promise that "I will grant peace in the land, and you shall lie down untroubled byu anyone; I will give the land respite from vicious beasts, and no sword shall cross your land.  You shall give chase to your enemies, and tye shall fall before you by the sword…"  (Leviticus 26: 6-7).  Many commentators stress that peace is an ultimate value, but believe it is possible to engage in a war outside one's own borders that will not affect our internal tranquility.  "Or Khayim" (Rabbi Chaim Ibn Attar) comes the closes tof all the commentaries that I looked at to grappling with the irony here, "I will grant peace in the Land."  You must understand that why the vav (and) is needed here.  It was already written that "You shall dwell securely in the Land" (Lev. 26: 5) . This could mean that there will be inner unity among the Jewish people, that God will implant among them peace and friendship. It could refer to the entire world.  When the Land of Israel is being referred to the Torah uses its special name… and here it refers to the land because the promise is that there will be peace in the entire world.  God wands this and we learn this from the fruit of The holiday (sukkot) with 70 representing the 70 nation s of the world.  According to the words of our sages of blessed memory on this topic and also according to nature wars in the wrold cause anxiety even for those who are living in security. "And You shall chase the enemy"  It is difficult after just reading promises of peace and security.
2. There is a series of increasingly harsh punishments if we continue to disobey God.  Would anybody be so stubborn as to continue to disobey in the face of such punishments?
3. Among the options for consecrating items (kherem) for God is the possibility of proscribing a human being to God.  Some commentators  believe that this means somebody is consecrated to serve the priests, but then why "H/She shall surely be put to death?  Others believe that this is a prohibition against cancelling death sentences, or deals with those who violate orders to proscribe people and property, thereby receiving their own death sentence.  As opposed as the Torah seems to be to human sacrifices, several commentators pick up on the possible connection to the tragic story of Yiftach's daughter.  One could also read Rashi as permitting proscribing a Canaanite slave and putting him to death, but his commentary should be taken in the context of his earlier comment about service to the priests.
The Sabbatical Year
We know of course that the sages made it almost impossible to put anybody to death.  This teaches us an important principle.  There are things that may be permissible in the Torah, but we come to understand that they are not to be carried out by human agency.  I would say the same for the "reward" of chasing our enemies and putting them to the sword.  There are times when the proper course of action is "shev v'al ta'aseh," to refrain from acting even when the action is "permissible."
If the curses in our portion are challenging, so are the blessings.  In addition to the "reward" of killing our enemies, there is the clear promise that opens theparasha, all will be well "If you follow My laws and faithfully observe My commandments." (Lev. 26: 3). Firstly there is the issue of theodicy, "Tzadik v'ra lo."  Secondly, it requires a real leap of faith to carry out commandments such as the jubilee mentioned this week, and discussed even more extensively last week.  The Torah confronts the leap of faith required not to plant for two consecutive years, the 49th year being a sabbatical year and the 50 the year being the jubiliee, "And should you ask, 'What are we to eat in the seventh year, if we may neither sow nor gather in our crops?'  I will ordain My blessing for you in the sixth year, so that it shall yield a crop sufficient for three years." (Lev. 25:20-21).
The State of Israel has created a halakhic excuse, not accepted by all, to "get around" the obligation of the sabbatical year.  Most scholars believe that the jubilee was never practiced Today, many Israelis have similar challenges of faith when asked to carry out international humanitarian and human rights law, and/or to apply the Jewish tradition of "Beyn Adam l'khavero" (interpersonal commandments) to non-Jewish enemies.  (As we see from this week's Torah portion, they also have something to base themselves on.)
Not only do many Israelis believe that we did not violate international law in Gaza, but they believe that when international law was written it did not into account terrorists embedded in a local population.  From their point of view, observing these regulations makes it impossible to defend ourselves.  In most cases, the dichotomy between human rights and security is a false dichotomy.  Even in the case of Gaza, there is serious evidence (not definite proof) that Hamas would have continued the June 2008 cease fire if we had agreed to ease up on the blockade.  The IDF cancelled the policy of demolishing the homes of terrorists because they realized they were creating more terror than they were deterring. Many other risks could be obviated if we were to end the Occupation and achieve peace. However, where there is a real conflict, are we prepared to advocate for a leap of faith, believing that the God who promised three years worth of crops will protect us if we refrain from attacking civilians?  How do we make the case to our fellow Israelis that "If you  follow my laws…," that we will be better off if we take real risks to honor the humanitarian aspects of our Jewish tradition and observe international law? Do we expect the international community to play the role of God?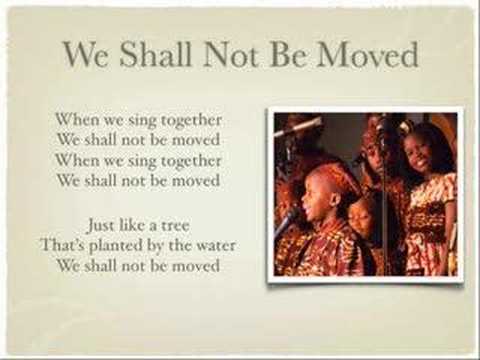 Message of Faith
This week's Haftarah also contains a message of faith (Also appearing in Pirke Avot, which we read at this time of year) . We read the words that became the English language song inspiring the civil rights and union movements in the U.S. : "Just like a tree planted by the waterside, we shall not be moved."(Based on Jeremiah 17: 7-8)  We also see in our Haftarah God referred to in beautiful feminine imagery as "Mikva Yisrael" and "The Fount of Living Waters. " (Jeremiah 17: 13)
Like water, may we have the flexibility and adaptability to know when to have the courage of the sages to leave vengeance to God and to know when to practice "Shev v'al Ta'aseh."  May the "Fount of Living Waters" strengthen our faith and fortify us to withstand the real and imagined dangers in holding to our values.  May the Living Waters allow us to return, or at least share with others the wells in Burin, Lifta and El-Bustan.
"Heal me, O Adonai, and let me be healed; Same me, and let me e saved, For You are my Glory" (Jeremiah 17:14). Our Haftarah has a more inspiring and well known message. We are told: "blessed is she/he who trusts in Adonai Se hshal be alike a tree planted by the waters… God is also compared to water, the Well of Living Waters." Perhaps there is a connection because water is flexible and can change.